ENGINEERING SERVICES AND SALES TO THE INDUSTRIAL AND MARINE INDUSTRIES
PLEASE CONTACT US WITH YOUR APPLICATION NEEDS
Welcome to Maritech - your partner in rotating equipment diagnostics, machinery condition monitoring, test and measurements.
We are a provider of engineering and predictive maintenance services to the marine, power generation, facilities, production and heavy industries.
No matter what the nature of the project is, our marine/mechanical engineers and naval architects are prepared to engineer solutions. Our analytical capabilities are rivaled only by our hands-on mechanical aptitude. Maritech is not satisfied by simply offering a solution to a problem. We manage the design and implementation of solutions to complex problems that are both time and cost sensitive.
The nature of the business that we are in requires that informed decisions based on sound engineering principals be made and implemented in a very (and often uncomfortably) narrow timeframe.
Our knowledgeable staff help you customize a solution that will meet your unique needs.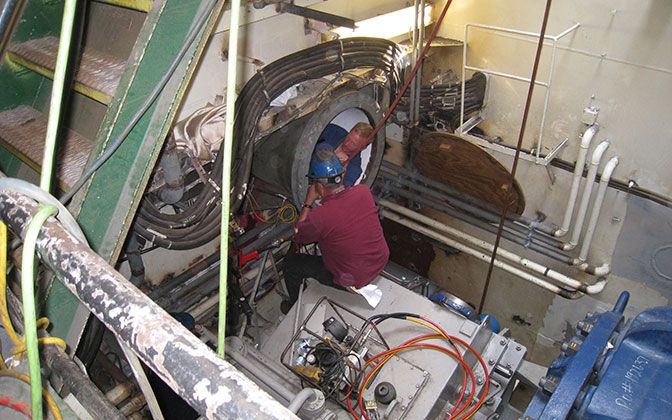 Our Mission
Maritech, LLC has been committed to providing outstanding engineering consulting services to the marine and industrial markets for over 22 years. Our service engineers travel world-wide in support of our international customer base.