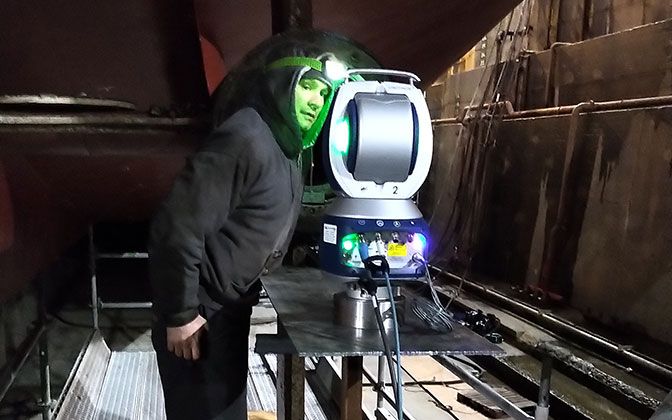 Alignment
Laser alignment - We carry a full complement of laser alignment tooling. We utilize geometric laser trackers and coupling alignment systems. Our service engineers have the tools and expertise to perform all types of alignment. Common types of measurements performed include coupling, geometric, line bore, flatness, straightness, parallelism and cardan shaft.
Optical Alignment – Optical measurement using telescopes and precision targets is considered to be one of the most dependable ways to make measurements that are in the order of a thousandth of an inch. Our field service department utilizes Brunson Instruments equipment for optical alignment applications, such as positioning driveline bearings and components.
Strain Gage Alignment - We perform strain gage alignment measurements to determine both the vertical and horizontal bearing reactions in shafting systems. The advantages to using the strain gage method is that there is typically no dismantling of equipment required. Once the strain gages are installed, multi-bearing systems can be measured by rotating the shaft. Calculations can then be made to move bearings to obtain an optimal alignment.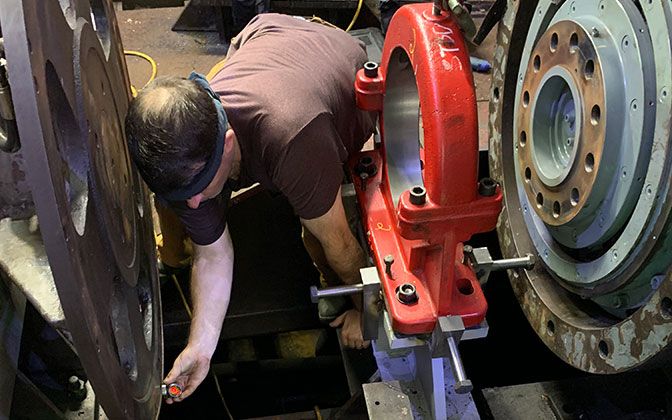 Vibration and Balancing
We provide a complete comprehensive service for your vibration and balancing needs. We carry a full complement of portable vibration data collectors, dynamic signal analyzers and transducers for all applications. Types of vibration and balancing services performed by the Maritech field service department include complete vibration surveys, multi-plane dynamic balancing, orbit plots, bode plots, waterfall plots, synchronous order tracking, multiple channel synchronous data collection, torsional vibration analysis and predictive maintenance surveys.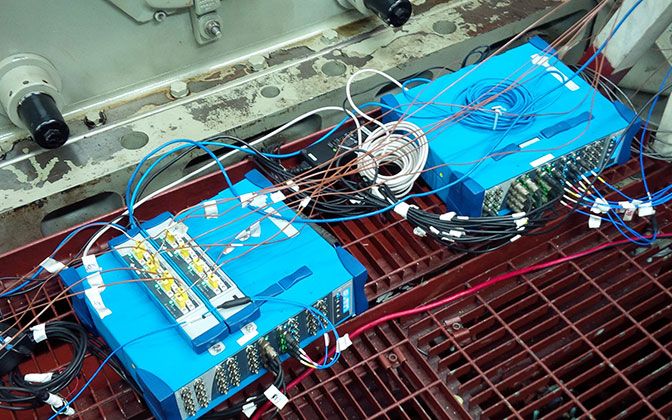 Test and Measurement
We carry a full assortment of transducers and data acquisition equipment to measure, record and analyze data to meet application requirements. These include temperature, torque, thrust, RPM, proximity probes, accelerometers, position transducers, pressure, flow, noise, voltage, resistance and current meters.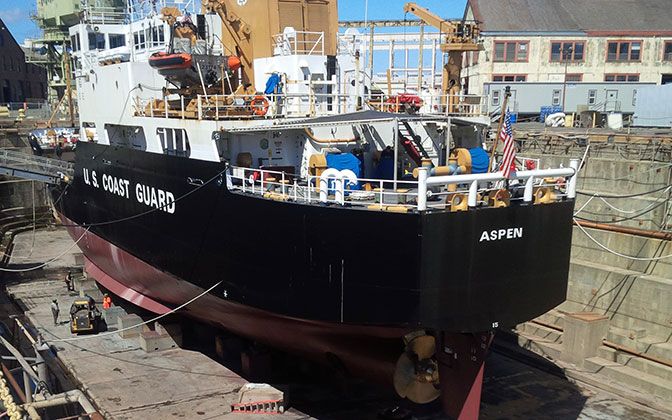 Sea Trials Testing
Sea trials are a core part of Maritech's business. We provide a host of engineering services for vessels under construction, re-fit or in service applications. Our clients include shipbuilders, owners, government, research, recreational and commercial customers. Whether it's a new construction commissioning sea trial or a diagnostic survey, we have the expertise, experience and instrumentation to complete the project and quantify the performance of the vessel.